The purpose of our Freedom Card program is to cater to the interests of the client by customizing each jet charter experience to fit their specific needs.
---

Cancel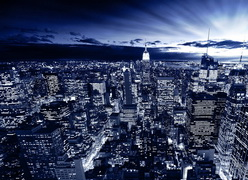 By enabling our jet charter clients to choose a particular private aircraft for each individual trip, we offer many more options than are available with fractional ownership and other jet card programs.
Onyx Jet Group delivers uncompromising service, quality and safety standards - yet it offers the most flexibility in the private aviation industry. Members also enjoy access to over 5700 ARG/US rated aircraft worldwide with as little as four hours notice. Whether it is business or leisure travel you can expect personalized luxury in every detail.
Being a Onyx Jet Group Card member grants access to aircraft availability at your disposal 24/7/365 anywhere in the world. There is absolutely no commitment and no membership fees associated with our Freedom Card program, as opposed to other jet card providers. The biggest advantage is the card can be canceled at any time.
Onyx Jet Group Freedom Card offers unparalleled convenience and flexibility. It acts as an aviation debit card when you fund your account with as little as $25,000. Every time you fly through our Preferred Network the cost of the flight is simply deducted from your account.
Each Freedom Card Membership has the following privileges:
Gives you access to Onyx Jet Group Jets network of 5700 Private Jets worldwide
Optimizes your budget with access to inventory of empty-leg flights
Allows membership to be extended to anyone in your travel party or company
Provides your own personal travel consultant who is on call 24/7/365
Introduces a personal concierge to assist with travel, dining and entertainment needs
Offers free upgrades based on availability


Freedom Card
Features

WHITE



BLUE



GOLD



PLATINUM



BLACK



Deposit


$50,000

$100,000

$250,000

$500,000

$1,000,000

Membership
Fees


FREE

FREE

FREE

FREE

FREE

Concierge
Services


Available

Available

Available

Available

Available

Standard
Catering


Up to $150/trip

Up to $250/trip

Up to $500/trip

Up to $750/trip

Up to $1000/trip

Ground
Transportation






Included

Included

Upgrades


Up to 3

Up to 5

Up to 8

Discounts


2.5%

3%

5%

6%